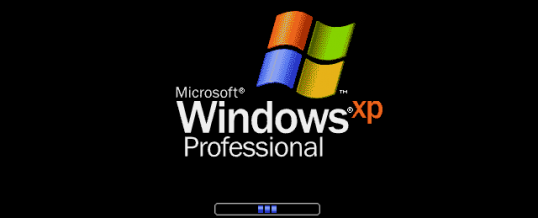 Microsoft has done a heck of a lot of backtracking in the past year. Recently, Redmond pulled back on its October 30 deadline to end sales of PCs shipping with Windows 7, only to ditch the deadline and replace the date on their "Windows life cycle fact sheet" with "To be determined."
Now, Microsoft has once again reversed course, indicating that they will in fact provide anti-malware support to Windows XP, Microsoft's ancient but still-popular operating system, past the initial April 8, 2014 end of extended support deadline. Now, Microsoft will make anti-malware updates available through July 14, 2015, which they announced via an official blog post.
However, in the blog post, Microsoft gave a bit of a wink wink nudge nudge by mentioning that adopting "modern software" is a great way to help your system stay secure. Translation: Buy Windows 8! Here's what Microsoft had to say.
"Our research shows that the effectiveness of anti-malware solutions on out-of-support operating systems is limited. Running a well-protected solution starts with using modern software and hardware designed to help protect against today's threat landscape."
Microsoft was possibly moved to continue providing anti-malware updates to Windows XP due to the fact that it still widely in use, despite its age, hovering close to 30 percent as of December.
What do you think of Microsoft offering anti-malware support for Windows XP until the middle of 2015?
Share