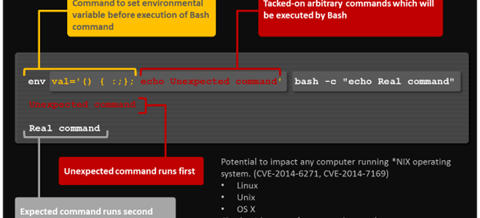 Everything you need to know about the Bash Bug vulnerability in Ireland
The Bash Bug vulnerability (CVE-2014-6271)
A new critical vulnerability, remotely exploitable, dubbed "Bash Bug", is threatening billions of machines all over the world.
The vulnerability was discovered by the security researcher Stephane Chazelas at Akamai firm.
It affects Linux and Unix command-line shell, aka the GNU Bourne Again Shell, and for this reason it is potentially exposing websites, servers, PCs, OS X Macs, various home routers, and many other devices to risk ...
Continue Reading →
Share